RZ5P Base Processor
TDT's RZ5P is the original processor for fiber photometry and is a base system for researchers with their own LED drivers, LEDs, and photoreceivers for calcium imaging.
Check Out the Latest in Fiber Photometry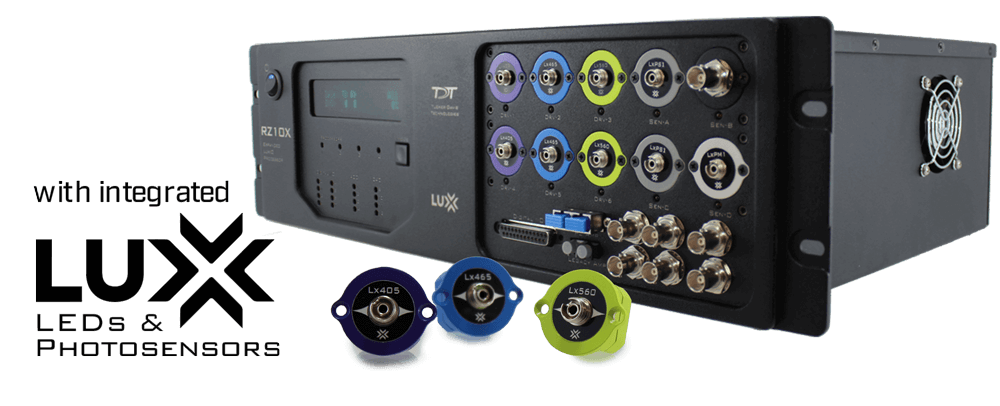 Watch the TDT webinar on the RZ10X to learn more.
TDT also has an upgrade pathway for existing RZ5Ps.
Real-time lock-in amplification
Four analog inputs and outputs
24-bit digital I/O