Publication Spotlight: Marco Bonizzato
May 05, 2021

Congratulations to Marco Bonizzato, PhD on not just one but two recent publications! The first publication is from a study done with the Martinez Lab and the second publication is from a study done in conjunction with the Micera Lab and Courtine Lab. Both studies used TDT electrophysiology for closed-loop stimulation.
---
1
The first publication, about a study that introduced a novel cortical neuroprosthesis to restore walking after paralysis, was in Science Magazine. The Martinez Lab focuses on the neural basis of recovery after lesions to the central nervous system, particularly spinal cord injuries.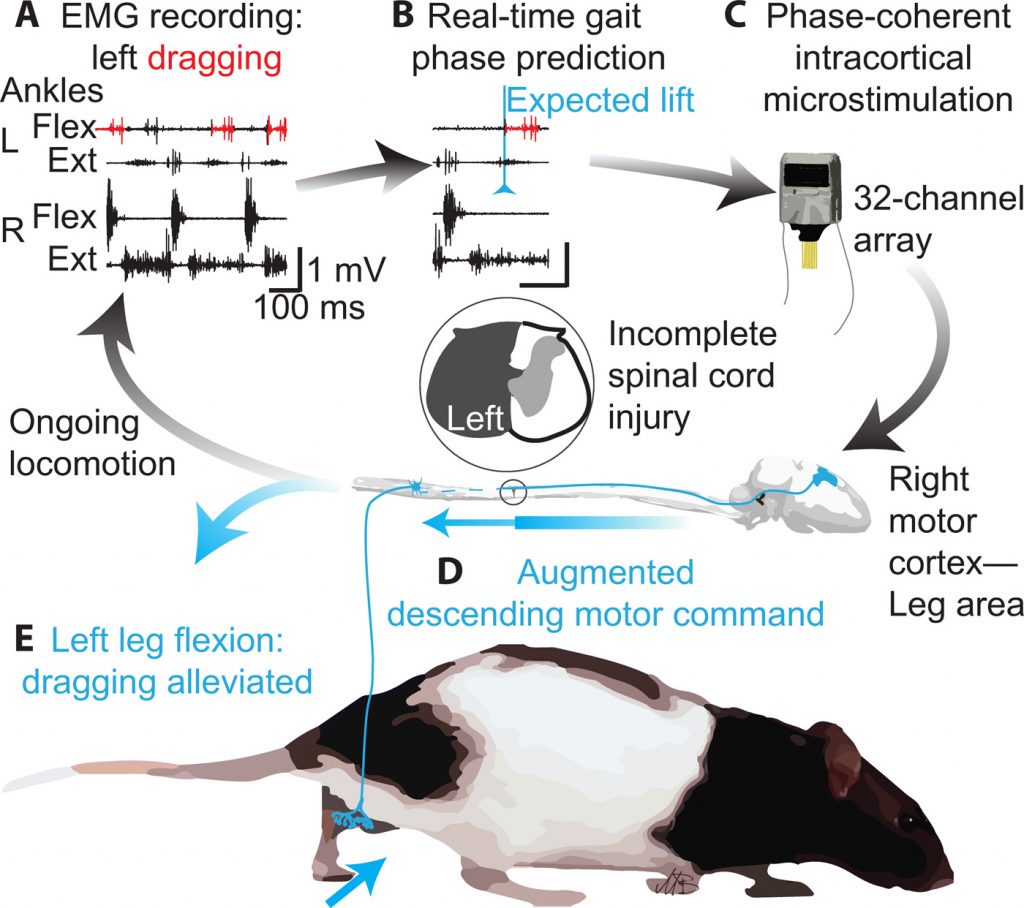 Bonizzato

, M., Martinez, M.

An intracortical neuroprosthesis immediately alleviates walking deficits and improves recovery of leg control after spinal cord injury. Science (2021). 10.1126/scitranslmed.abb4422
---
2
The second study, published just a couple days later in Nature Magazine, described the combining of two experimental interventions for spinal cord injury – deep brain stimulation (DBS midbrain locomotor region) and spinal cord stimulation – to show a synergistic improvement of walking. Both the Micera and Courtine Labs are part of the Center for Neuroprosthetics at EPFL and focus on developing implantable neural interfaces.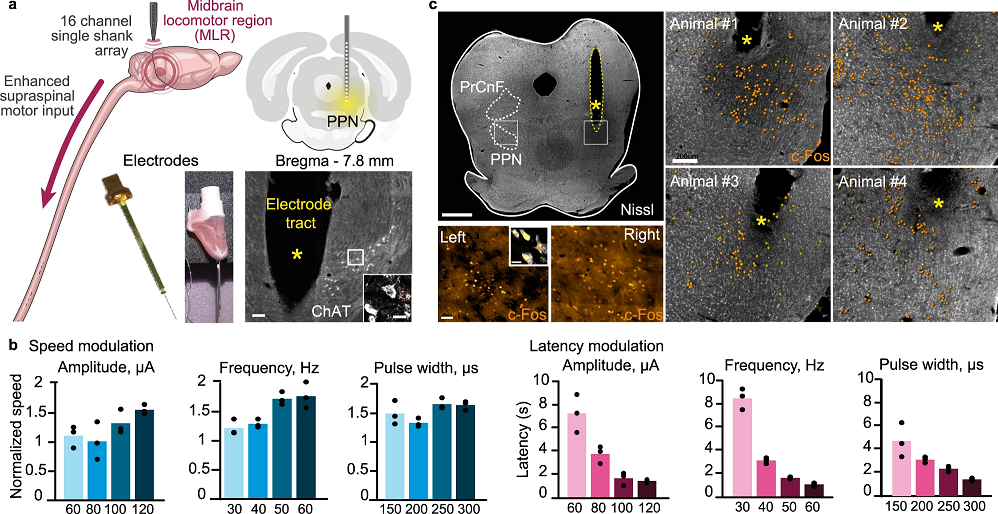 Bonizzato, M., James, N.D., Pidpruzhnykova, G. et al. Multi-pronged neuromodulation intervention engages the residual motor circuitry to facilitate walking in a rat model of spinal cord injury. Nat Commun 12, 1925 (2021). https://doi.org/10.1038/s41467-021-22137-9
Tags:
publication spotlight