Customer Spotlight: Dr. Ranu Jung, Part 2
September 08, 2021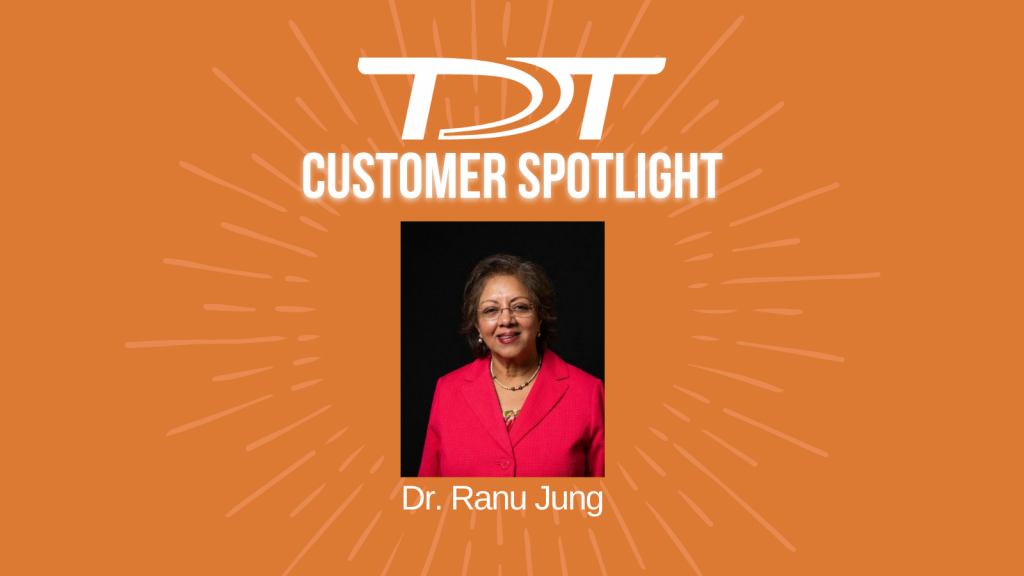 PART 2
---
Dr Ranu Jung is with the Adaptive Neural Systems (ANS) Lab at Florida International University (FIU), which focuses on developing and utilizing new scientific knowledge and engineering technology to address the complex physiological, medical, and societal problems presented by neurological disability.
Dr. Jung is Professor, Head of Department, and holder of the Wallace H Coulter Eminent Scholar endowed Chair in Biomedical Engineering (BME) at FIU. Jung is at the cutting edge between engineering and neuroscience, developing devices that lead to scientific advances with clear pathways to clinical application. Jung received her PhD and Master's in BME from Case Western and her Bachelors with Distinction in Electronics & Communication Engineering from National Institute of Technology, India. Jung uses TDT's electrical stimulation system in her research.
---
Recently, TDT interviewed Dr. Jung and her mentee, postdoc fellow Dr. Andres E Pena, about their  research on a novel stimulation protocol called CHIPS (channel-hopping interleaved pulse scheduling) that addresses pain induced during surface stimulation of nerve fibers. Here, we delve deeper into Jung's background and inspiration.
How was the transition from your academic experience in India to the US?

Jung: In many ways, I'm an academic creature of the United States. In India, not many women were in engineering colleges and studying electronics. When I started my undergrad, we were just transitioning from vacuum tubes and I was more focused on course work. When I started my Doctorate in the US, I asked questions to address my curiosity.
To be encouraged to think about a bigger picture and find solutions for that bigger picture, I think that is perhaps one of the most important things we have in the United States – this ingenuity that comes from being not afraid of asking the big questions. We are not just looking at a tiny solution – we are able to think about really big problems, and then say, we can go after this.
I give kudos to my heritage (Indian) that has survived thousands of years because the people have been able to adapt and be flexible. That is part of what immigrants bring.
As a female in a mostly male-dominated field (neuroscience and engineering), did you feel held back or did the community you were part of embrace your intellect and curiosity?
Jung: I was very fortunate that during my PhD and Postdoc work, I did not feel that I was being held back at all for being a woman. Over the years, I realized that there are many things that could have been done differently by the community and my support structure. I could have gone through in a better way.  There is definitely a gap in our support system.
I will say that being the only different person in a group does become difficult, because others have a hard time understanding what that individual is saying and why they react differently.
Who were you mentors and how did they shape you career?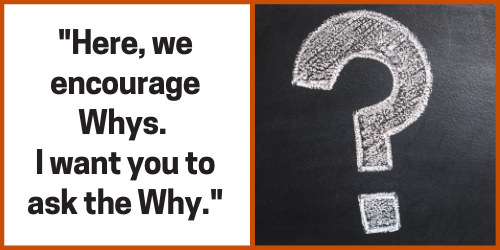 Jung: Peter Katona was my academic father and PhD advisor. He asked me some questions and I told him I had been reprimanded when I was maybe in middle school for asking too many Whys. And he said, "Here, we encourage Whys. I want you to ask the Why." I was part of a group of people who all encouraged me to ask the Whys.
And then another thing that happened – I asked him at one time "When will I be done with my PhD work?" And his answer was "When you have created something beautiful." You know, and so something new, something that you think has answered the question in a way that is beautiful, in the quest for science or the development of technology, or in finding the solution.
[Another was] my Postdoc mentor Avis Cohen at the University of Maryland. She was a neuroscientist who worked with Mathematicians, math guys. They brought in a different way of looking at things.
Together, Katona and Cohen each helped mentor me personally, early on, in science and technology.
It sounds like you have good mentoring skills.
Jung: I hope so. But you have a mentee sitting there who may or may not agree to the tough situation.
Pena [interjecting]: It is definitely not a tough position for me to say how amazing of a professor and mentor and life coach Dr. Jung has been.
There are times when I'm like "you know what, this sounds tough", but you get feedback. Every time I've received criticism, it has been an opportunity for me to improve and learn. From everything I've done and all the experiences that I've had in undergrad, grad school, and since I joined the lab the opportunities have turned me into who I am today and given me the experience to make me the scientist and professional I am.
Jung: This is a two-way street. They're coachable, and they know they can say things to me. So they will tell me "you're not listening to us". We need that openness.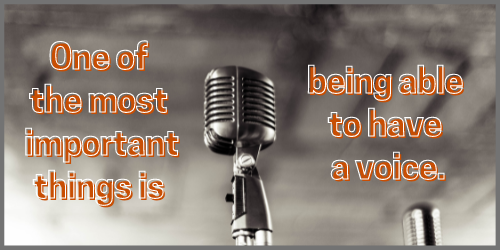 One of the most important things is being able to have a voice, because that is what I think gets crushed – not having the ability to voice your opinion. I think that is important, and as you know, from an engineering standpoint, if we were designing things and we didn't have different voices on the table – some of which are completely contradictory to the others – things would fail. In our meetings, we can have long arguments.
Pena: In my first year as a PhD student, I had only been in the lab for a year, and I felt empowered to say "This has to be changed, this is a design flaw." That is something that hadn't come up before and that ended up being changed.
---
Pena: I have a question for TDT – how did seeing your equipment on the PBS show make you feel?
TDT:  It made us very proud. It was about five years ago that you got the system. So it was exciting to see the system being used for what it is intended – basic and translational science. And seeing the data in your paper was incredibly exciting. We do enjoy seeing the TDT name in the methods section!
---
[ back to top ]

Tags: customer spotlight, electrical stimulation