---
Upcoming Webinars
There are currently no upcoming webinars. Please check back soon!
---
Recorded TDT Talks
Sleep Studies
Dr. Min Xu
Basal forebrain control of sleep-wake cycle: from neural circuits to sleep homeostasis
Jimmy Dooley, PhD and Mark Blumberg, PhD
Myoclonic twitches during REM sleep drive neural activity in motor thalamus and motor cortex in preweanling rats
Hanna Haya, PhD and Yuval Nir, PhD
What makes us unresponsive when we sleep? A role for reduced locus coeruleus-noradrenaline activity
---
Fiber Photometry
Ted Hsu, PhD
Utilization of in vivo fiber photometry to examine the control of need-driven goal-directed behaviors
Recorded Webinar

To understand how need states (e.g. hunger, thirst) mediates goal-directed behaviors, we expressed protein-based fluorescent sensors in rats to measure, with in vivo fiber photometry, ventral tegmental area (VTA) dopamine neuron activity (Cre-dependent gCaMP in TH-Cre+ rats) or dopamine release (dLight1.2) in the nucleus accumbens shell (NAc shell). We then combined this approach with behavior, chemogenetics, pharmacology, and extensive analyses to elucidate the relationship between the mechanisms that regulate need-states and the mesolimbic dopamine system that subsequently allows for the expression of appropriate goal-directed behaviors.
Philip Jean-Richard-dit-Bressel, PhD and Gavan McNally, PhD
Mesolimbic dopamine activity signatures of relapse
Recorded Webinar

We will discuss the use of photometry to map the mesolimbic dopamine signatures of relapse to drug seeking, including the use of representational similarity analysis to overcome the problem of correspondency or mapping between different signals from different sensors and brain regions.
David Barker, PhD
Using a novel photometry modular analysis tool to examine pain responses in the hypothalamus
Recorded Webinar

The photometry modular analysis tool (pMAT) is a novel graphical user interface used for common types of data analysis in fiber photometry calcium imaging. We will unveil this suite in the present talk and exhibit some data recently collected using the tool which demonstrates a role for the preoptic area of the hypothalamus in pain processing.
Jennifer Rinker, PhD and Patrick Mulholland, PhD
Prefrontal cortical (PFC) activation and circuitry during ethanol intake
Recorded Webinar

Jennifer Rinker, PhD and Patrick Mulholland, PhD of MUSC present their work using fiber photometry to explore prefrontal cortical (PFC) activation and circuitry during ethanol intake.
---
Recorded Sales Webinars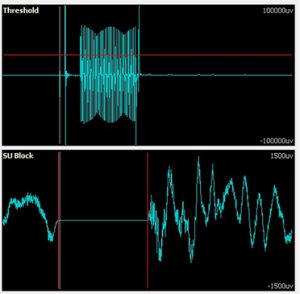 TDT | Integrating Electrophysiology and fMRI
TDT's recent advances in tools for concurrent electrophysiology recordings with fMRI are discussed.
Researchers Cherry (Jiayue) Cao (PhD student | PI: Dr. Zhongming Liu | University of Michigan) and Yuncong Ma (PhD student | PI: Dr. Nanyin Zhang | Penn State University) will also describe their hands-on experience with the TDT system.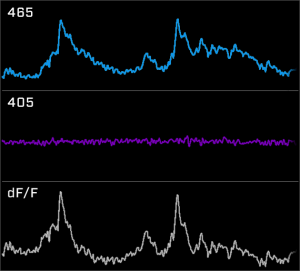 TDT | Introduction to the RZ10x for Fiber Photometry
Learn how you can streamline your optogenetic and calcium imaging experiments for studying neural circuits.
The RZ10X and integrated LUX components are discussed as well as the updated Synapse software features. See how the flexibility for smoother fiber photometry experiments.